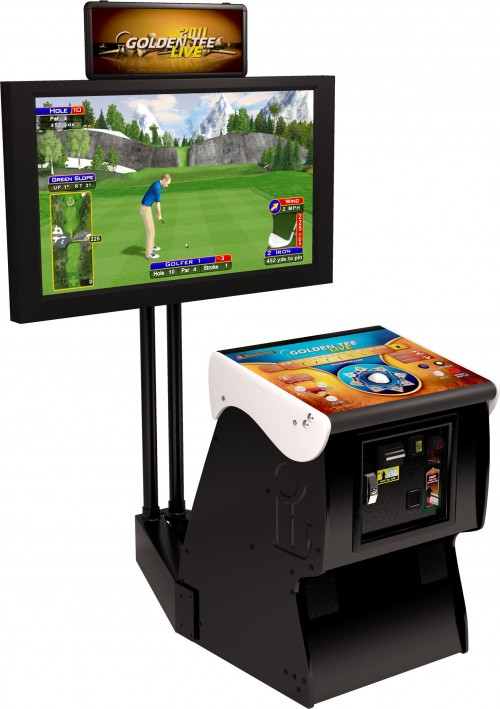 Golden Tee Golf is more than just a video game. Since its inception in 1989, the iconic trackball-controlled arcade game has become a ubiquitous part of barroom popular culture. Over the past twenty years, millions have played on over 100,000 units in bars and pubs in more than a dozen different countries.
Golden Tee is the first coin-op game to accept debit and credit cards. Players can also compete in live tournaments. The game is most popular with golfers who make up 80% of the players and men who make up 90% of the Golden Tee gamer demographic.
Making their debut in the 2011 edition are the Alpine Run course (Switzerland), the Timber Bay course (Oregon), Falcon Sands (Egypt), Grizzly Flats (Colorado) and Laurel Park (Paris — yes, the French play golf).  Each course is luxuriously designed, with beautiful pyramids in Egypt, lots of open country in Colorado and the sunny beaches greeting us in Tahiti.
Golden Tee is produced by Incredible Technologies Inc.